I only entered the contest to promote my website. I didn't want to win. I didn't expect to win. But, BET is a popular web page. The contest seemed simple enough. Post your picture and the most popular people get to appear on BET's Rap City. So, I thought I'd put my pic up and give myself a shameless plug.

However, I made one mistake. I forgot to read the comments that were posted under the contestants' photos. I never crossed my mind that somes folks are just plain cruel.

I noticed that if a person fit into one of these 4 categories they got busted:


1. Old. The people 35 and over were told they were too old for BET and to take their old butt off of BET.

2. White. My Caucasian friends didn't have a chance. They got comments like, "BET is not for you." or "Go post your picture on MTV."

3. Clean Cut. I saw plenty of clean cut folks who were suits, who didn't look "trendy" getting low scores. (But I forgot, this is a RAP CITY contest.)

4. Fat. The Chunky but Funky Brothers, My Pleasing Plump Sisters and The Mamas with Some Junk in Their Trunk got no Love. Just hate and rude comments. Calling someone a whale is just wrong.

5. Cheesy Pictures. If the picture was fuzzy, corny, unclear, it got busted and big time.


I fit in category # 5. I made a photo greeting card with my print shop software. They didn't like it. One girl told me, "Girl your pic looks like your obituary."

It's a good thing I got a sense of humor. Yes, I laughed at some of the comments. I laughed at mine. And I laughed the picture right off of BET. I don't want to get famous for being busted!

I don't know who the winner is, but I hope the judges don't go by those outrageous comments.

Yes, I lost on BET's Shine.
But I know everybody is a STAR!!!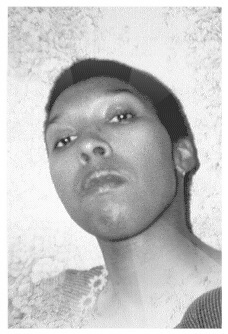 Yeah, I got beef! But I'll get over it!