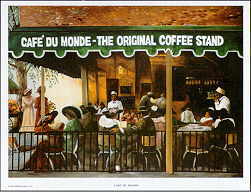 NIP IT IN THE BUD

I admit it. I live in North Carolina. But I'm not biased. Honest. So when I say the Andy Griffith show is one of the best shoes of all time, believe me.
Last night, I watched an eposide of Andy Griffith. The one where Thema Lou goes out with Gomer Pyle to make Barney Fife jealous. But Andy hips Gomer to the scheme. Gomer tries to trick Thema Lou by getting dressed up and slicking his hair back. He goes to her house with his plan, but Thema Lou catches on and she kisses him. That's when Gomer says he gots to marry Thema Lou cause she kissed him.
Now that's classic. TV today just ain't the same. I know the story lines are simplistic and life was easy. Yet, I like it that way. And that was true comedy.
THE HEAT VS. THE PRESS -N- CURL

The Heat is gonna win. Humidity and hot combs are enemies and the heat will prevail. It always does. I usually wear a natural, but this winter I wanted a change. So, I got my hair pressed. I liked it and it did fine for winter. Now summer is here, so it's back to natural.
Now here's my beef. Why is natural hair care so expensive? I went around town one Friday after work to different salons with a picture of comb twists and a picture of two strand twists out of Hype Hair magazine. I went in various salons and either the stylists didn't know how to do it or the price was way to expensive. I've had a friend do them before for a reasonable price, but my friend was unavailable. That's why I searched.
So until
a)my friend becomes available
b) I learn how to do this style
c) prices go down
Call my the orginal Foxy Brown cause I'm rocking the fro and loving it.


I LIKE THEM LINKS...