Turn off the Radio
I am sick of listening to the radio! It seems like everytime I turn it on, I hear the same tired songs. Radio today seems showcase the most popular, not the most talented. I've started listening to the classic r & b/ r & b only stations like
Kiss 94.1. (Check out their web site at http://www.kiss941.com ). I've listened to them at work and they play classics from the 70s, 80s, and 90s. They also play soul music that the other radio stations don't play because their too busy playing *********, $$$$$$$, and @@@@@. I'm not saying any names out of respect for artists, but I'm going to say the names of some of my favorite artists who get no airplay. These true musicians need some free plugs. So I'm going to give it to them.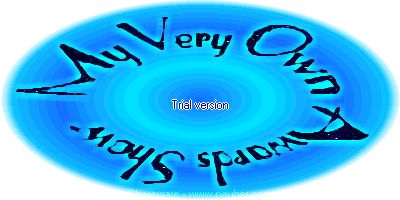 Rock and Roll is Getting Better
I used to work at job where I was allowed to listen to the radio during the day. After being tortured by the radio people who insist on playing $$$$$$ at least 2 times every hour, I decided to listen to the pop / rock station and I discovered some of these folks have it going on. I hate to say it but the R&B music playing on the radio is lacking lyrically.
One artist that surprised me was Pink. I wasn't really into her when she first came out. But I like her style now. I especially like her song "Family Portrait". It feels like she's being herself now.
I also like this no breed of teen pop stars. They play their own instruments, they aren't relying on their Barbie Doll, Blond-Haired Looks, but they prove they can truly sing and have talent.
Don't laugh, but I like the "Skater Boy" song. I don't know who sings it, but when I find out I will definitely post her name.

My Very Own Awards Show
Since award shows I popular, I'm giving out my own web award to my all time favorite artists.
Best Confessional, Heartfelt Soul Singer: This award goes to Phyliss Hymann.
I will warn you, don't listen to her newer albums when you're depressed. Despite her occasional sadness, you can feel the sincerity in her voice. I really miss her and I was deeply hurt when she committed suicide. Ms. Was Hymann was one of the greats.
Best Blues Sanging, Blond Hair Wearing, Original Rock-n-Rolling Lady: Is none other than Miss Etta James. If you ever heard " I'd Rather Go Blind". You know what I'm talking about.
Best Hollering, Kicking, and Screaming All Over the Stage, but who can still out sing most of these chicks today award: You know who it is - Patti LaBelle!!!
Come on now - Say her name - Patti! Patti!
Best Scatting, Best Dressing, Most Classy Lady Award: This goes to Ella Fitzgerald. Any body who can make a nursery rhyme a hit has mega talent. She made "A Tisket, A Tasket" her signature song. I haven't heard any singer today accomplish that.
Best Jazz Composing, Be-Boping, Grandfather of Hip-Hop, Musician: You know it goes to Dizzie Gillipsie. His international flavor can't be beat!
Best Red-Headed Blues Sanging Chick: Come on y'all. Have a heart, oh have a heart. This goes to Bonnie Rait. Her voice can bring tears to your eyes.
Best Looking, Jazz Singing, and She's Still a Fox Award: This goes to Nancy Wilson. I hope I look that good in gray hair when I get that age. And homegirl can still hold a note.