She Speaks... is maintained by Lori Peterson and Leigh Dingle.

Lori's Bio...

If I have a pen, I'm gonna write. I love words and I enjoy the south. Many of my writings focus on African American topics, but I also write about personal topics, women's issues, down-home country living and the landscape of North Carolina.

I firmly believe books are better than TV. Imagination is much better than the images being flashed at you in a 30 minute sitcom.

I started writing as a child. When I was around 8-9 years of age, I remember getting upset with my parents and writing a bad story about them to express my feelings. I changed the names and showed my mother. She knew it was about her but she never discourged me from writing.

Initially, my poetry was about personal feelings and problems, but my poetry has grown into much more. The world of poetry, fiction, and non-fiction is endless. There is so much to write about and not enough time.






Leigh's Bio...
"I am who I am and that's who I iz."

Leigh Dingle has a BA in English and her poetry has been featured in various literary journals. She is also the music and entertainment guru of the family. (If you didn't know Leigh and Lori are cousins by blood, sistas by love.)

More to come from the mind of Izms!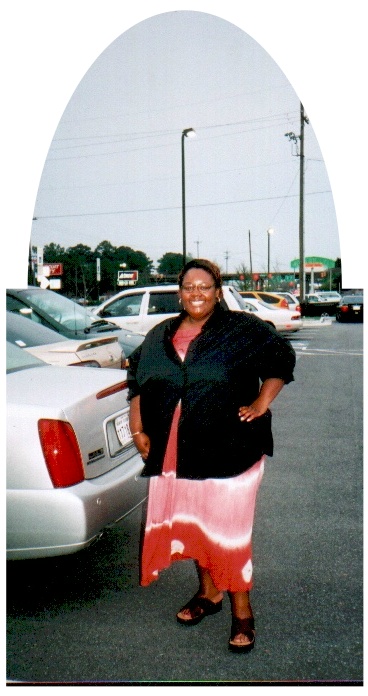 Lori and Leigh have been featured on the web! Here's some of the sites that have showcased our poetry:
Lori's Poem, "Girl Rape" won the defpoetryjam.com Haiku Contest (May 2001)
Leigh's Poem, Serenity's Child is featured on the Nubian Chronicles.
Lori's poems have also been featured on:
www.timbooktu.com
www.nubianchronicles.com
www.cornerthoughts.com

Who is Lori Peterson? An arty, poetic, musically inclined, down to earth sista who's not afraid to speak her mind.
Whe believes in making the most of her time and being productive. She's always looking for new ways to create and expand her horizons!
Below is a pic of Lori...
Leigh's pic is to the left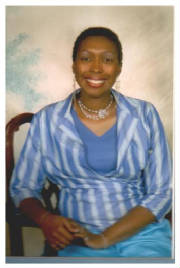 Ya' trying ta get the scoop on me???